It's that time of the year again when we sit down and take stock of what's happened, ignoring the fact that we are an emotionally and physically vulnerable species gradually hurtling towards our own inevitable death as the days pass by.
That's the truth, but not very comforting, so why don't we get back to the over-arching theme of the year which really was the over-arching arc of reality that younglings like to call the crossover.
The Chinese might think 2018 was the Year of the Dog – a bit bizarre given their fascination for canine cuisine – the year really was about disparate elements from different settings coming together in mismatched motley groups to make money for rich people.
And without a doubt 2018 was The Year of the Crossover, when the disparate elements clashed in a magnanimous setting and made us all go: "Wow, is that really Hillary Clinton dancing with Shah Rukh Khan?"
And if you are the literary sort, who only reads Kafka and Rushdie, a crossover is kind of magic realism for millennials.
For the uninitiated – those that haven't watched Narcos – magic realism is the literary arc in which a highly-detailed, realistic setting is invaded by something too strange to believe, like England in the semi-final of a football World Cup.
Whether it was reel or real life or politics, crossovers were the defining leitmotif of the year.
Introduced by Marvel in the first Avengers movie in 2012, crossover theme was taken to a whole new level in Avengers: Infinity War, which led to mixed reviews. Those who have followed the series considered the movie as the greatest onscreen cinematic event of all time, while those who weren't on the high train for the last 10 years were left fuming like Amitabh Bachchan.
The journey that began with Tony Stark's soiree in an Afghan cave, reached the penultimate step of the process designed to make enough moolah for Marvel executives to be able to afford their own personal Iron Man suits. Infinity War was the Sistine Chapel fresco of superhero movies with a twist ending that feels like it was borrowed from Abbas-Mustan.
Meanwhile, America eschewed its position as a shining city on the top of the hill for a real-life reality TV show with the POTUS having fired more people from the White House than he probably did on his show.
Not that he was angry throughout the year, and reserved some very warm embraces for Kim Jong-Un - a dictator who subjugates his people - telling the cameras to not 'make them look fat'.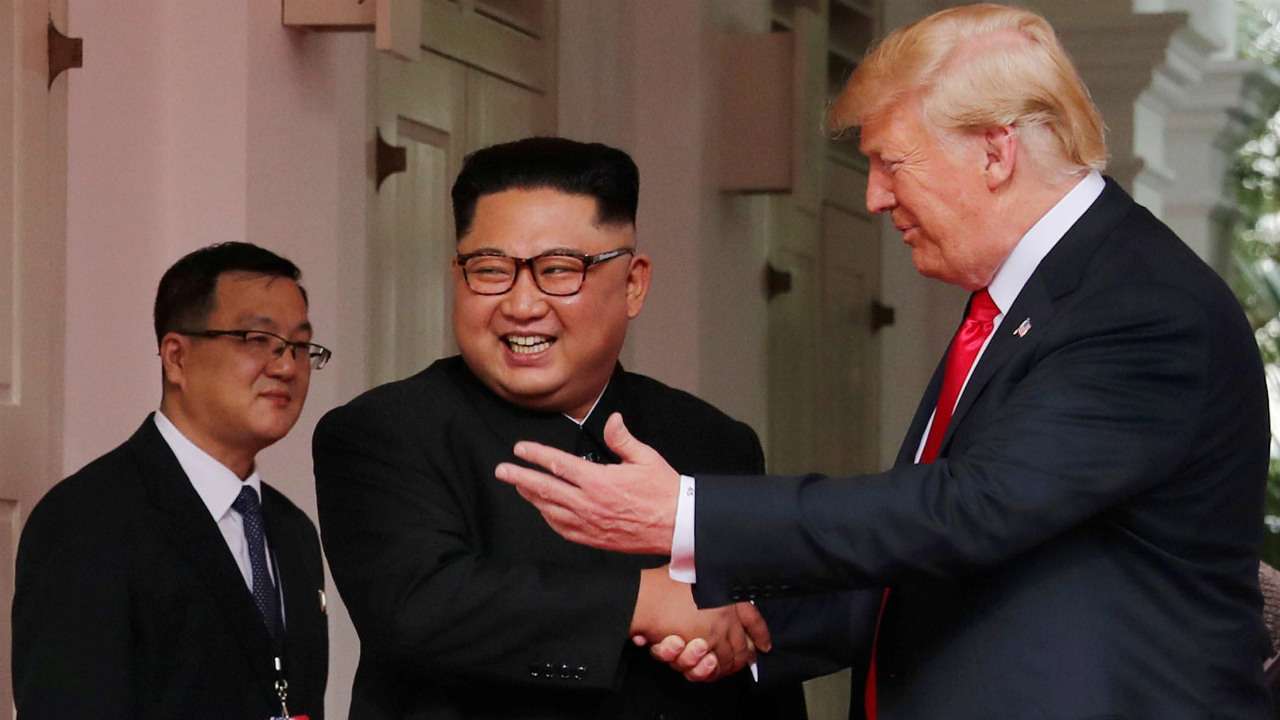 Macron showed similar warmth for his Croatian counterpart at the World Cup 2018, which more than anything was a testament to the infinite powers of sportswashing. Sorry Prince Salman, Qatar got there first.
Saudi Arabia on the other hand, gave us the most macabre retelling of cult classic Fight Club and like Tyler Durden, we are really still not sure what's going on.
In Indian politics, there is the Mahatgatbandhan a band of sworn enemies – communists, socialists, parties that claim to fight for the oppressed, parties that claim to fight communists and others – vowed to come together in a Game of Thrones -sque plot. Both Game of Thrones in reality and on-screen are something to look forward in 2019.
Then there was the Twitter-reality crossover where Jack Dorsey understood that holding a poster can lead to fighting court cases in India. It also gave him a taste of the trolling that many experiences on his platform day in and day out.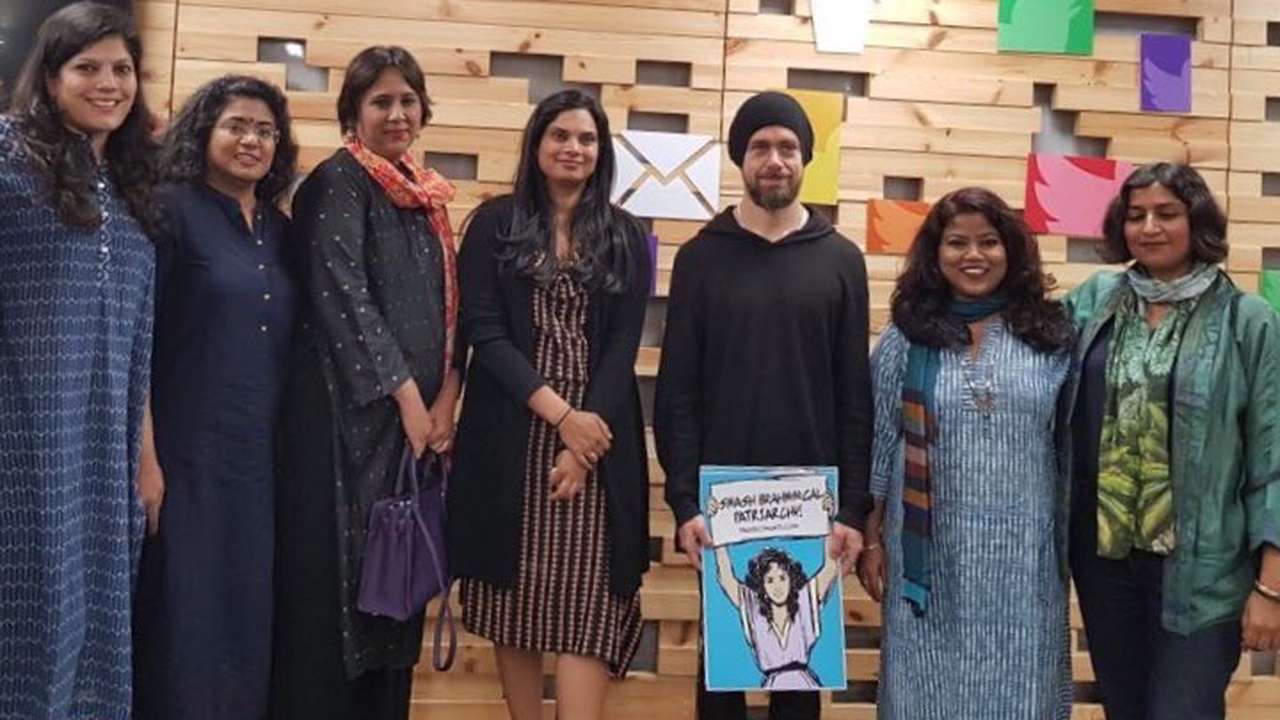 In India, the #MeToo movement, which was simmering under the surface from last year but didn't get the attention it deserved because the protagonist was lower caste, exploded with fury after an elitist tweet by a former Chetan Bhagat spoof who liked sending DPs. What followed was a supernova of revelations and accusations against a host of powerful men including everybody's favourite comedy group which crumbled under the burden of its own woke hypocrisy, that guy on every TV channel, the go-to onscreen Bapuji of the 90s, the actor who was nation's moral conscience on TV, an erudite journalist-turned-minister and of course Chetan Bhagat.
But no crossover event, not even Infinity War, came close to the greatest show on earth. Naah not the Football World Cup, but the Ambani wedding, which stood out as the magnum opus in an annus mirabilis year of weddings.
None came close to matching that Lewis Carrol-meets-Frank Kafkasque bash in a post-capitalist utopia where anyone who was anyone turned up.
Beyonce? Performing at the pre-wedding bash. Hillary Clinton? Dancing with Shah Rukh Khan. Salman Khan? Background dancer to Ambani Jr and still unsure of the steps. Secretary of State John Kerry? Dancing next to Hillary. The Ambanis? Dancing in sync to the perfect tribute to Kal Ho Na Ho.
And as expected, the wedding led to the usual tiresome proselytising Nehruvian chants complaining against ostentatiousness, even though the Ambanis are perfectly entitled to spend their money the way they deem fit and ignoring that their CSR counter is probably more than every critic's total life spendings.
The year, more than anything was a reminder that all the disparate elements of our different realities are prone to come together and that Rudyard Kipling, the guy whose poems British people used to justify colonialism, predicted so long ago in The Ballad of East and West, that the world will become one:
"Oh, East is East, and West is West, and never the twain shall meet. Till Earth and Sky stand presently at God's great Judgment seat; But there is neither East nor West, Border, nor Breed, nor Birth, When two strong men stand face to face, though they come from the ends of the earth!"
Source DNA